PARTICIPATION
Listed below are centers holding ethical board review approved research projects currently recruiting subjects for restorative neurology projects.
Shepherd Center is a world-renowned center for neurorehabilitation research. Clinical studies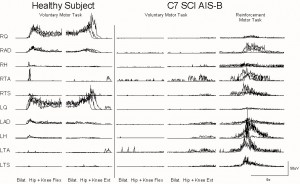 are conducted in collaboration with leading experts at other hospitals, research centers, medical schools and universities, and industries from around the world at Shepherd Center's Virginia C. Crawford Research Institute.  Shepherd Center's research activities primarily focus on spinal cord injury, brain injury, multiple sclerosis and neuromuscular disorders.  http://www.shepherd.org/research/spinal-cord-injury
Vienna Program for Movement Recovery
The Vienna Program for Movement Recovery is a collaborative, interdisciplinary research program of the Neurological Center at the Sozialmedizinisches Zentrum Baumgartner Höhe, Otto-Wagner-Spital, the Center of Medical Physics and Biomedical Engineering at the Medical University of Vienna, and the Institute of Analysis and Scientific Computing at the Vienna University of Technology. The aim of the Program is to study human motor control and movement recovery after neurological conditions by computational neurosciences and electrophysiological approaches. In parallel, this knowledge shall lead to new intervention methods in the practice of restorative neurology.